Baltimore, Maryland semina
Please See below for a list of our member clubs and organizations. If you are interested in joining the ATI or would like more information please contact us
Canada
Grand Master James Lim Ching Sing. 9th Dan
Advanced TaeKwon-Do International
105 Boul Curé Labelle Ste-Rose,
malady
Québec H7L 2Z2 Email: 
Grandmaster Lim
Sa  Bum Nim Gary Eikenberry.  6th Dan
Minto Skating Centre
2571 Lancaster Rd.
Ottawa,
sale
ON  K1B 4L
Canada Email: 
garyeik@geconsult.com

Argentina
  Alberto Rizzo
Avenida Ader 1661  Villa Adelina,
dosage
Buenos Aires
Argentina. 

Bulgaria
Sa Bum Nim Boris Todorov Atanasov. 6th Dan
Bulgarian Taekwon-Do Federation - BUTF
Sofia, Bulgaria
www.butf.org
www.taekwon-do.bg
 - portal site for all BUTF sites
www.taekwon-do.bg/gal
 - picture gallery
b.atanasov@butf.org
Club Euroatlas Sofia, Bulgaria
www.euroatlas.org
c@euroatlas.org
 Sa Bum Nim: Boris Atanasov.  6th Dan
  Club BankyaBankya, Bulgaria
http://tkdbk.org/
tkdbk@dir.bg
Bu Sa Bum Nim: Elitza Kostadinova.  4th Dan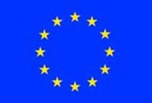 Europe
Advanced Taekwon-Do Europe/ATEU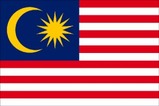 Malaysia
UNITED TRADITIONAL TAEKWON-DO ACADEMY
Sa Bum Nim:  Alvin Aw. 6th Dan
286-3, Jalan Dato Ismail Hashim, Sungai Ara, 11900 Bayan Lepas, Penang, Malaysia. H/P +6012-4109162    
Greenfield TaeKwonDo
Sa Bum Nim. Ow Wee Leong, 6th Dan
251, Jalan Gajah Berang,75200 Melaka Malaysia
greenfieldtaekwondo@yahoo.com
Singapore
Sa Hyun Nim.  Dr. Lee Chee Wee. 8th Dan
United States
Sa Bum Nim John Garrett. 6th Dan
1307 Champlin Ave,  Suite 4 Utica, NY 13502 USA 315-678-2715
cntajrg@netzero.net
Sa  Bum-Nim Abel Palomo. 6th Dan
Bel-Air Athletic Club
658 Boulton St. Bel Air, MD 21014 USA
casadeoracion@verizon.net
Armenia
Hasmik Sargsyan 
Armenia National Taekwondo Federation
Baltimore, order Maryland seminar and black belt testing on May 15th and 16th.